When it comes to garage door opener repair and replacement, you can count on our team of experts in time of need, as we work with most makes and models. Our technicians will provide your garage door a thorough diagnostic to determine if a different problem caused your motor to go out or to be damaged. Our technicians will then provide with a sufficient resolution, and make sure to tweak the rest of your garage door system to ensure long garage door motor life and operation.
Not only can we repair and replace your broken garage door opener, but we also service them as well. This will help to prevent breakdowns from happening and will ensure proper operation. It is a good idea to have your garage door opening system serviced and looked over at least once a year. As you can see, when it comes to garage door opener repair in Los Angeles, Lynwood, we got you covered.
At 'BUDGET-GARAGE DOORS', we strive to provide the most advanced and dependable products available! After a thorough review of the most common garage door openers on the market today, we choose to install the following products: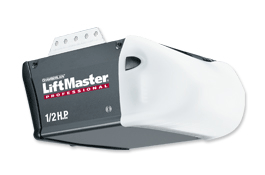 LIFTMASTER 3255:
Rugged, reliable performance is what you'll get with the LiftMaster® 3255 1/2 HP Chain Drive Garage Door Opener. Its durable 1/2 HP motor combined with an industrial-strength chain drive provide smooth, steady performance year after year. Part of the Contractor Series, it is the choice for value and reliability.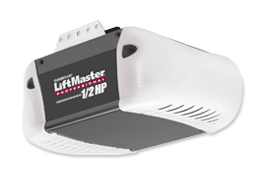 LIFTMASTER 3240:
The 3240 1/2 HP Screw Drive Garage Door Opener is smooth-running, even in the most extreme temperatures, and is the perfect choice if you want the latest advancements in smooth-running performance with a completely maintenance-free drive system. Our engineers replaced the two-piece plastic liner and aluminum rail system with a stronger, simpler one-piece galvanized steel rail, resulting in reduced friction and eliminating binding and the need for lubrication. And the 1/2 HP motor is equipped with our patented Motor Vibration Isolation System (MVIS®) to reduce noise and provide smooth operation year after year.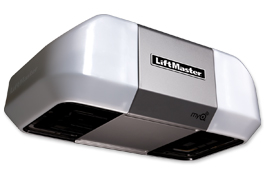 LIFTMASTER 8355:
Premium Series 1/2 HP AC Belt Drive Garage Door Opener
Quiet Operation. The belt drive and Motor Vibration Isolation systems offer the ultimate in quiet and smooth operation. Ideal for homes with a living space above or next to the garage.
Smart Control. MyQ® technology allows you to open, close and monitor your garage door and house lights via smartphone, tablet or computer from anywhere, any time. (LiftMaster® Internet Gateway required; sold separately.)
Energy-Efficient. Operation consumes up to 75% less power in standby mode.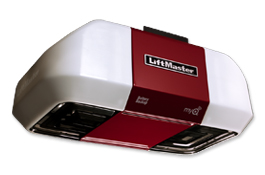 LIFTMASTER 8550:
Elite Series® DC Battery Backup Belt Drive
Take convenience and safety to a whole new level with the LiftMaster® 8550. The reliable, integrated Battery Backup System guarantees access in and out of your garage, even when the power is out. The safety and security features will continue to operate as well, ensuring your family is protected in a power failure. The opener is also equipped with built-in MyQ® technology, enabling you to close your garage door or turn lights on or off using a smartphone or computer – from anywhere in the world. And because it features soft start and slow stop to reduce noise when it operates, it is perfect for homes with a room above the garage.
LIFTMASTER 3595:
3/4 HP Heavy-Duty Chain Drive Garage Door Opener
You've got carriage house or custom-designed solid wood garage doors, and we've got the dependable 3/4 horsepower heavy-duty garage door opener to lift them. The LiftMaster® 3595 3/4 HP Heavy-Duty Chain Drive Garage Door Opener is one of the only three professionally-installed garage door openers with 3/4 horsepower strength. Designed to lift even the heaviest custom garage doors, it has a rugged I-beam rail and chassis support bracket, and offers a 2-speed dual sprocket customizable to door requirements. Our patented MVIS® (Motor Vibration Isolation System) also makes it the quietest chain drive on the market.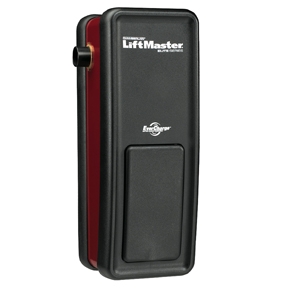 LIFTMASTER 8500:
Today's garages go far beyond a place to merely park your car. So no matter if you want the extra storage space up above, have an oversized garage door, or even a cathedral ceiling, the LiftMaster® Elite Series® Model 8500 Wall Mount Garage Door Opener is the perfectly engineered solution to fit your specific garage door opener requirements. It mounts easily on the wall beside the garage door, and comes with a remote 200-watt light that can be positioned anywhere in the garage. The optional Battery Backup – that continues to operate your opener even when the power goes out – makes it even more convenient.